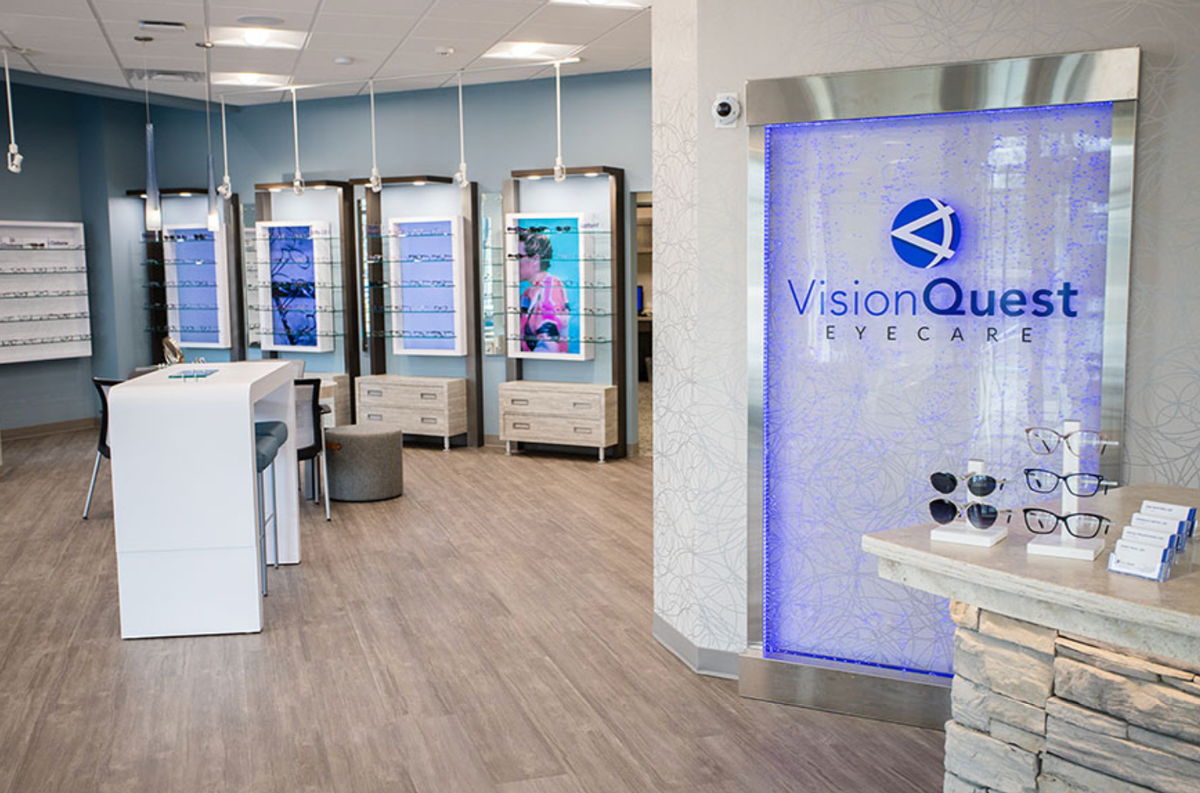 VisionQuest Eyecare will merge our East Indianapolis office into our new McCordsville center on June 16. The move provides more comprehensive and convenient care for patients.
VisionQuest Eyecare's McCordsville office, which opened in June 2020 at OIio Road and 96th Street, has been selected as one of America's top independent eyecare and optical stores.
"This new office provides the latest technology and a more convenient experience," said Dr. Terry Null, optometrist and VisionQuest partner. "While the drive to this location might be a little longer for some patients, we are better able to serve them in this new eyecare center."
Unlike the East Indianapolis office that is located in a medical center with other healthcare providers, VisionQuest's McCordsville eyecare center is located in a stand-alone facility with ample parking.
Patients also can choose to make appointments at VisionQuest's Greenwood office on the south side of Indianapolis, if closer to their work or home.
Dr. Null said the staff at the Washington Street location also will relocate to the new McCordsville eyecare center.
"Our patients will see the same familiar faces in a beautiful new setting," Dr. Null said.
INVISION, an industry magazine and website, listed VisionQuest's McCordsville office for an Honorable Mention in its annual America's Finest Optical Retailers contest. The office was selected for its design, patient experience, operations and marketing.
INVISION said the new office was described by a patient as "like the eye doctor and the Apple store came together."
VisionQuest offers comprehensive eyecare with specializations in myopia management for children, vision therapy and treatments for diabetes-related eye diseases. The practice also offers eyewear and contact solutions.
Appointments at the McCordsville office are available by visiting VisionQuest's website or by calling or texting 317.720.2020.
FAQ About Our Office Move