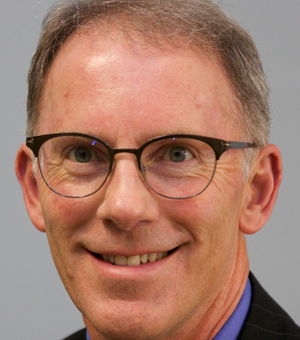 DOCTOR OF OPTOMETRY
Dr. Terry Null is a life-long Hoosier. He was born in Fort Wayne and has resided in the Indianapolis area for the past 30 years. Dr. Null hails from a long line of educators and is the first in his family to practice optometry. Dr. Null met his wife, Jill, at Indiana University-Bloomington where they both received degrees. They have two children, Harrison and Meri.
Dr. Null graduated from the Indiana University School of Optometry in 1983. His course work included extensive training in geriatric ocular care, ocular disease management, and contact lens fitting and evaluation. A board-certified optometrist, Dr Null specializes in the treatment of macular degeneration, diabetic retinopathy and glaucoma. These conditions constitute the three leading causes of preventable blindness.
In 1997, Dr. Null founded VisionQuest Eyecare, where he has set the standard for comprehensive vision services and compassionate patient care. Dr. Null works closely with leading local surgeons to co-manage the health and refraction of the eye before and after cataract and Lasik surgeries.
He is a principle research investigator for Bausch and Lomb FDA contact lens studies and an instructor for the Illinois College of Optometry. A member of Beta Sigma Kappa International Optometric Honor Fraternity, Dr Null has received numerous awards, including TLC Laser Eye Center's Dennis Kennedy Excellence in Eye Care Award, the Harold Hohn Memorial Award for Optometric Research, and the Marchon Award of Excellence.
Dr. Null is an advocate of exercise, and cross trains with weight lifting, yoga, and running. He is the age group winner of several hundred mile ultra marathons and trail marathons, for which he was featured on the front page of the Indianapolis Star. In his spare time, Dr. Null enjoys live entertainment, theater, rock and classical music, as well as movies and DVDs. The Nulls reside on a 21-acre "hobby farm," where Dr. Null cultivates vegetables, flowers and ornamental trees.