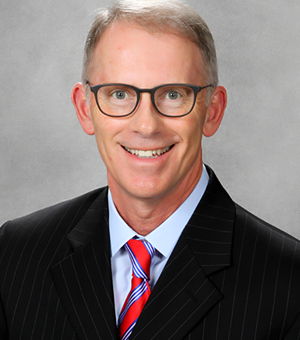 DOCTOR OF OPTOMETRY
Dr. Terry Null graduated from Indiana University School of Optometry, where he met his wife Jill.
In 1997, he founded VisionQuest Eyecare, where he believes comprehensive vision services can and should be delivered with kindness, compassion, and excellent service. Dr. Null specializes in the diagnosis and treatment of dry eye, macular degeneration, diabetic retinopathy and myopia management.
He is a principle research investigator for Bausch and Lomb FDA contact lens studies and an instructor for the Illinois College of Optometry. Dr. Null has received numerous awards, including TLC Laser Eye Center's Dennis Kennedy Excellence in Eye Care Award and the Harold Hohn Memorial Award for Optometric Research.
The Nulls reside on a 21-acre farm where they cultivate vegetables, wildflowers, and trees. Dr. Terry and Jill Null have two children, Harrison and Meri and a spoiled pooch named Raisin.
DR. NULL TALK
What is your favorite activity outside of work?
I am a fitness advocate! I enjoy trail running, weightlifting, yoga, and Tai Chi Chuan. My favorite cross-training is gardening. My claim to fame: I am the first person from Indiana to finish the Midwest Grand Slam of Ultra Running, four different 100-mile endurance runs taking place over an eight week period, for which I was featured on the front page of the Indianapolis Star!