Schedule an Appointment
We conveniently provide Saturday and evening hours at three nearby locations for your eye care. You also can call us, send a text or click a button below to schedule an appointment.
Call or Text Us for Appointment or Question
317.890.5548
9650 East Washington Street
Indianapolis, IN 46229
Call or Text Us For Appointment or Question
317.865.6829
1160 North State Road 135
Greenwood, IN 46142
Call or Text Us For Appointment or Question
317.720.2020
13840 East 96th Street
McCordsville, IN 46055

Accepted Insurance
We work with your vision insurer to submit claims. We help you understand your insurance coverage and try to answer questions about your benefits. Many vision plans are designed to cover the basic vision-related costs, but not all costs associated with eye care. Most plans often require a co-payment for an office appointment and additional costs that are covered by the insured patient.
Avesis
Blue Cross Blue Shield
Care Credit
ChampVA
Cigna
CoreSource
EyeMed
Golden Rule
Health Net
HealthSmart
Humana
HumanaVision VCP
Medicare
MetLife
Multiplan
Opticare
Principal Financial Group
PHCS
Spectera
Tricare
United Healthcare
Veterans Choice Program
VSP
Looking Out For Your Health and Safety
The well-being of our patients is our priority. Because we are committed to your health and safety, significant precautions are in place to protect our patients, providers and staff during your appointment. If you have any questions, please call or text us.


WHAT YOU CAN DO
Notify us in advance if you are or have been ill.
Fill out your online registration form.
Use our Virtual Check-In system (see below).
Arrive alone for your appointment. (Patient guardians should wait outside of our buildings. If the patient is a child or has special needs, we will make arrangements.)
Wear a mask unless the patient is under 2 years of age and/or a patient has breathing conditions where wearing a mask is not possible.
Follow social distancing in the office.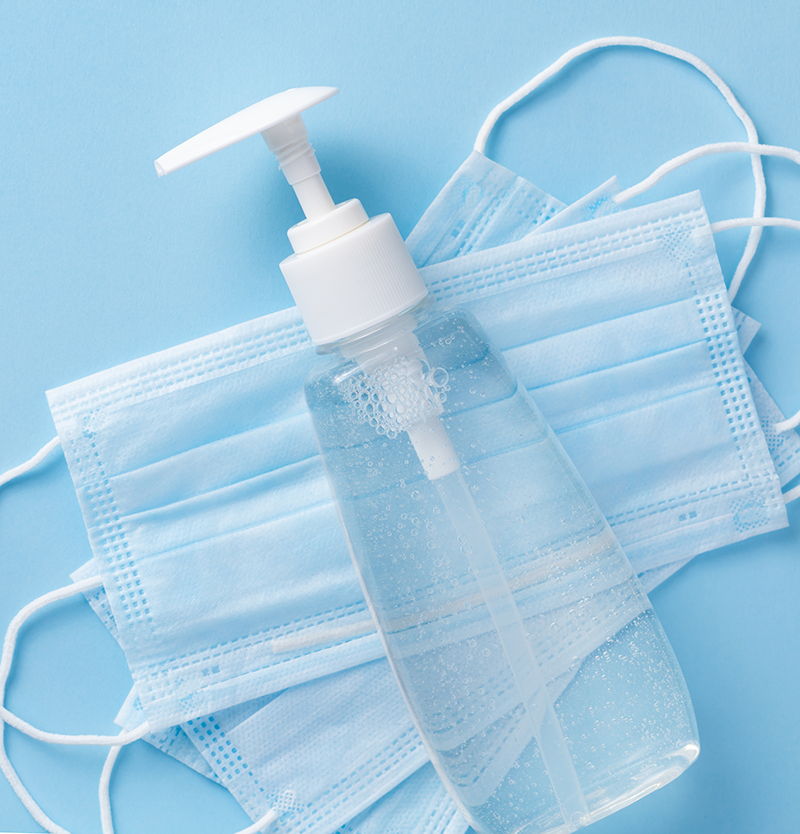 WHAT WE ARE DOING
Checking all staff, patients for symptoms of illness.
Limiting times and lengths of appointments.
Wearing personal protection equipment at all times.
Following extensive sanitization procedures, including exam and office equipment and frames.
Constantly monitoring and following patient protection guidelines provided by national, state and local health officials.

ABOUT YOUR VIRTUAL CHECK-IN
You will need to check-in via text once you arrive for the appointment. (Our doors will remain locked. Only patients with scheduled appointments will be allowed in the office.)
We will ask a series of questions concerning symptoms or exposure to COVID-19. We also will verify your information, medical Insurance and vision benefits.
We will notify you via text when the doctor's assistant is ready to begin your appointment. You will be taken back to the pretest or an exam room immediately.
We are limiting looking at eyewear before appointments at this time.

OUR COVID-19 PRECAUTIONS
Your temperature will be checked during the pretest. If you register 99.1 degrees or higher, you will be asked to reschedule your appointment.
You will be asked other triage questions for everyone's protection.
Assistants and doctors will wear gloves and other personal protection equipment.
We will sanitize every room between every patient.

About Your Exam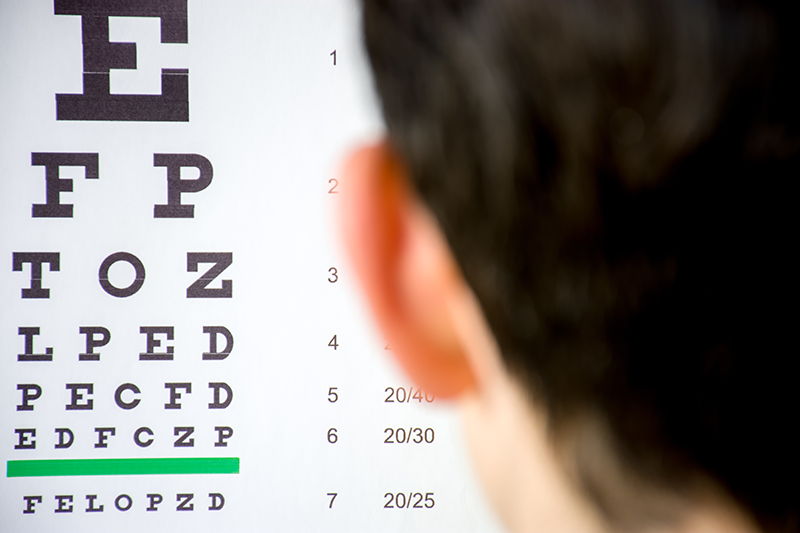 A comprehensive eye exam may use a variety of optometry equipment to view the eye surface and internal structures.
TYPES OF EYE TESTS
Eye charts, eye covers, slit lamps, tonometry devices, refraction equipment, and corneal topography may be used to determine the current level of your vision and what type of correction may be needed to help you see clearly.
Other equipment is used to see inside the eye, to detect problems with the eye structures. Your eye doctor may also do tests for color detection, eye tracking and how well your eyes team together for seeing images.
WHAT TO EXPECT
Your optometrist will take a medical history to learn about health issues that may affect your eyes. In addition, the eye doctor will ask about tasks you normally perform and your general eye health.
You will then be asked to read an eye chart, covering one and then the other of your eyes to determine each eye's visual acuity.
The pupils will be checked, and you will be asked to look into a slit lamp or other device to check the condition of your eyes.
The eye doctor may dilate your pupils in order to the internal structures of the eye, to check for signs of eye diseases.
Additional tests may also be done to measure the curve of your cornea for contact lenses. Your optometrist will also do tests to measure the pressure in your eyes.
CONNECT WITH US

Fill out our form, give us a call or send us a text.
GREENWOOD
l
317.865.6829
INDIANAPOLIS EAST
l
317.890.5548
GEIST
l
317.720.2020
Views of VisionQuest
"I have severe dry eyes and they helped figure out a contact that works for me. Awesome!"
"I had several challenges with my eyes before vision therapy. Now I am able to complete my work efficiently leaving time to enjoy my family. My most exciting accomplishment is being able to read bedtime stories with my children."
"After Vision Therapy, Annaliese is a strong reader and no longer complains of eye fatigue or headaches while reading or working on the computer."
"Everyone is very kind and professional. They have a very nice office and are great with children."
"Dr. Browning has fit my son with eye retainers and he can see clearly most of the day. It is excellent for a child in sports to not wear contacts or glasses."
"Before Vision Therapy, Haley could barely read for 15 minutes without crying or complaining. We have seen remarkable changes in Haley! She enjoys reading"
"The office (staff) is always ready to help and they are kind about it!"
"Very thorough eye exam and everyone is very helpful in every way."
"Everyone is friendly and helpful. They explain procedures as you go along."