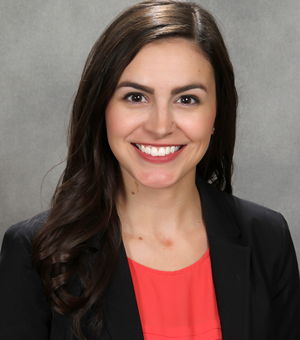 DOCTOR OF OPTOMETRY
DEVELOPMENTAL OPTOMETRIST
As a Hoosier, Dr. Rae A. Winters received her Bachelor of Arts degree in Biology and Spanish from DePauw University in Greencastle, Indiana and her Doctor of Optometry from Indiana University School of Optometry.

She is a member of the international Optometric honor society, Beta Sigma Kappa.
Dr. Winters completed her Private Practice Residency in Vision Therapy and Rehabilitation at Wow Vision Therapy in St. Joseph, Michigan, where she received special training in the optometric treatment of strabismus (eye turn), amblyopia (lazy eye), non-acquired and traumatic brain injury.
During her residency, Dr. Winters was involved in the evaluation and management of more than 300 cases. In addition, she worked directly with patients, one-on-one, on their vision therapy programs, for a combined total of more than 2,000 sessions.
Dr. Winters is a Fellow of the College of Optometrists in Vision Development (COVD), and a member of the Indiana Optometric Association, American Optometric Association, and Neuro-Optometric Rehabilitation Association (NORA). She also participates in the American Optometric Association's InfantSEE program.
Dr. Winters lives in Fishers with her husband and their dogs, Otis and Bo. In her spare time, she enjoys photography, the outdoors and spending time with her family.