Schedule a Convenient Appointment
CALL OR TEXT US
317.720.2020
13840 East 96th Street
McCordsville, IN 46055
FAX 317.458.1594
HOURS
Monday – 10 a.m. to 7 p.m.
Tuesday – 8 a.m. to 5 p.m.
Wednesday – 8 a.m. to Noon
Thursday – 10 a.m. to 7 p.m.
Friday – 8 a.m. to 5 p.m.
Saturday (second and fourth each month) – 8 a.m. to Noon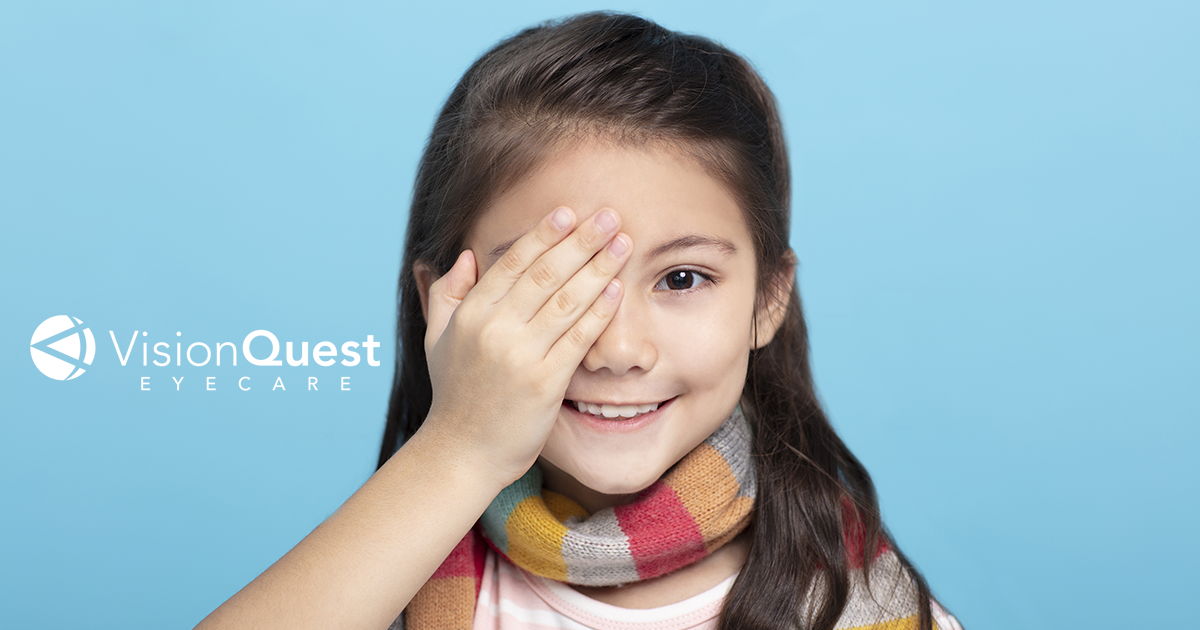 Our Process
FOR YOUR CHILD'S VISION THERAPY
When Glasses Don't Solve
YOUR CHILD'S VISION PROBLEM
Vision therapy is much like "physical therapy", but rather than treating the muscles of the body, it works on the connection between our eyes and our brain. It is an invaluable tool that has changed not only our patients' vision but has improved many related areas of their lives as well.
Our office specializes in the diagnosis and treatment of vision disorders that interfere with reading, learning and other activities of daily living. While we also work with adults, we mainly see children in our office.
Research has shown that vision therapy can be instrumental in helping increase visual attention spans for children learning to read. Often, children who had been falling behind in reading are able to improve their performance greatly by reducing the effects of their vision problems. Vision therapy truly allows kids to enjoy learning and become more confident, happier people.
How VisionQuest
Cares for Your Child's Eyes
We diagnose and treat vision issues that interfere with reading, learning and other activities that kids love to do


We provide exams, treatments in a safe environment


We love kids in our office and find ways to make them feel comfortable


We have convenient hours for appointments, including after school and Saturdays


We are close to your home and their school



We offer quality brands of glasses, contacts and eyecare products
Theresa

Geist and Greenwood
SUCCESS STORIES
Vision Therapy provided by VisionQuest Eyecare has made a difference in patients of all ages.

Find Us
13840 East 96th Street l McCordsville, IN 46055
Take a Look
The goal of vision therapy is to correct visual-motor and/or perceptual-cognitive deficiencies and to strengthen basic visual skills.
Read Article
Vision therapy is a type of treatment that involves eye exercises. It is a series of non-surgical sessions of visual activities designed to correct specific vision conditions.
Read Article