Early Intervention
THE KEY TO TREATMENT
Childhood myopia rates are increasing, with 1 in 3 children now affected. Multiple studies show myopia becoming much more common in children, showing up at earlier ages and progressing more rapidly. Many researchers believe reduced outdoor time and increased screen time on devices are part of the problem. Myopia often leads to struggles in school and activities for your child due to poor vision, as well as increased eye disease risks.
Higher levels of myopia significantly increase your child's risks for serious eye diseases, like retinal disease and glaucoma. Early intervention is key to slow or even stop the progression of myopia in your child. There are now non-surgical treatments to improve your child's vision and reduce their long-term eye health risks associated with myopia.
Read About Myopia Management for Children in the Wall Street Journal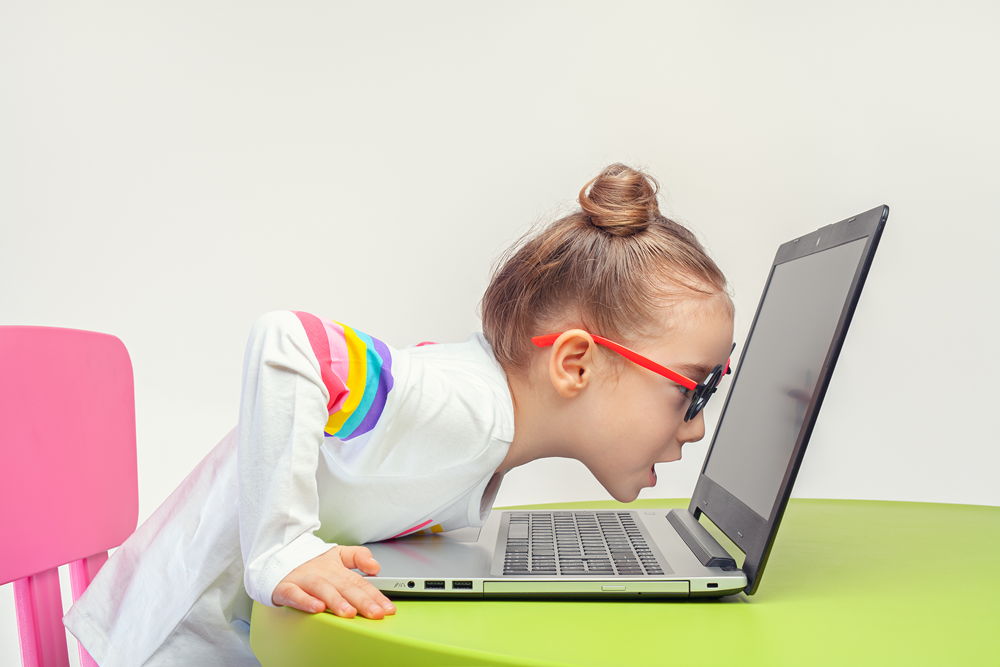 Dangers of Myopia
THE FACTS
Researchers now know there is more to worry about with myopic eyes than the inconvenience of ever-thickening lenses.

Myopic patients are more vulnerable to a range of sight-threatening diseases and complications.

Myopia is the sixth leading cause of blindness.

More than 50 percent of retinal detachments not related to trauma are associated with myopia.

Other myopia risks include glaucoma, cataracts and macular degeneration.

Patients with mild myopia have a four-fold increase in the risk of retinal detachment.

For those with moderate to severe myopia, the risk increases 10 times.
Myopia Can Be Managed
THE GOALS
The dangers of myopia, in conjunction with the normal challenges of subpar vision, mean it is important for parents of myopic children to manage the condition as part of your child's eye health. The goal of myopia management is to slow the progression of myopia and reduce its impact on your child's life. The younger myopia management begins, the more effective the treatment.
OUR SERVICE
We are excited at VisionQuest Eyecare to provide children's myopia management service in partnership with Treehouse Eyes®, the country's leading myopia management service. The revolutionary system, designed to treat your child's myopia and significantly reduce the threat of more serious eye diseases, is one of the most important innovations since glasses were first prescribed hundreds of years ago!
Meet Isla
A SUCCESS STORY: FREE FROM GLASSES
Learn about her journey as she shares her story of being free from glasses after her Treehouse Eyes® treatment for myopia.
HOW COVID-19 IS IMPACTING CHILDREN'S EYES
An increase of screen time and virtual learning can have a harmful effect on young eyes. Dr. Christopher Browning of VisionQuest Eyecare tells Fox 59 in Indianapolis the most common vision issue among children and young adults is "myopia." He explains what that is and how Covid-19 is having an impact.

Schedule a Convenient Appointment
CALL OR TEXT US
317.865.6829
1160 North State Road 135, Suite A
Greenwood, IN 46142