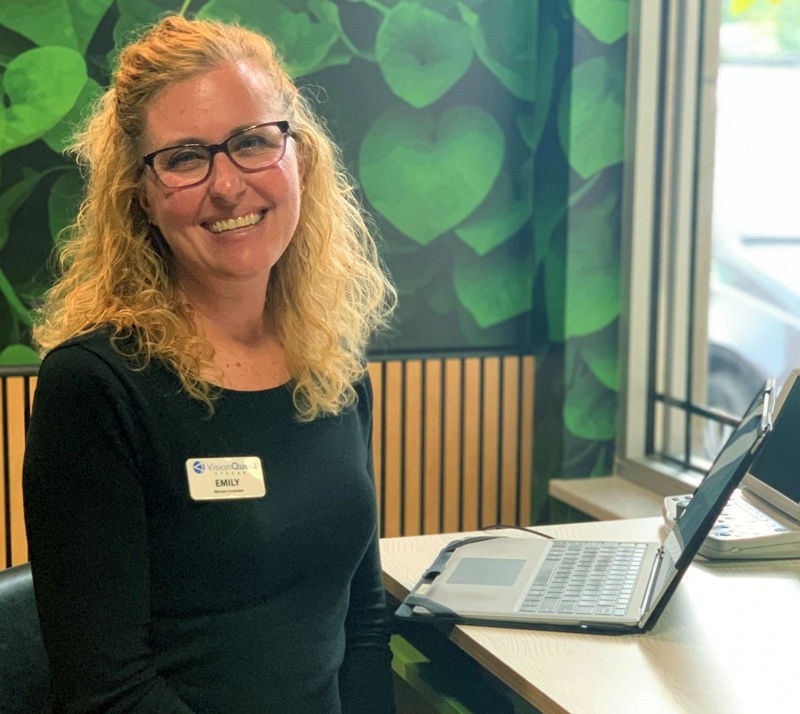 Q: What is your role at VisionQuest Eyecare?
A: I am a Myopia Counselor. I am so excited to meet all my future patients!
Q: What is your background in the medical field?
A: I graduated from Purdue University with a degree in Consumer Affairs with an emphasis in human resources and organizational leadership supervision. I've spent the last 18 years employed for the inpatient and outpatient surgery departments at Community Hospital South. I served in several different roles in the business and administrative offices as I worked to make both the patient and employees have exceptional experiences.
Q: What is your family like?
A: Personally, I am married to Joe and our family is affectionally known as the Half-Dozen Hartmans. We have four very active kids, GraceAnn (18), Josiah (17), Lydia (15), and Amelia, aka the grand finale, (12).
Q: What is your favorite fall activity with your family?
A: Fall is for Football....and lots of Volleyball. I have three daughters and they all play volleyball, and my son plays football with his high school Unified Football team. There are few things I love more than spending time watching my kids participate in things they love.
Q: What parents and children can expect with the Myopia Management program at VQ?
A: Parents and children who are in the TreeHouse Eyes Myopia Management Care at VisionQuest eyecare can expect personalized treatment and care to slow the progression of the child's myopia disease.
There is new information and new ways to treat myopia disease that were not even used a few years ago. Maintaining and preserving long-term eye health for our children is Treehouse Eyes and VisionQuest Eyecare's top priority. We also want to make these appointments as fun as we can for the kiddos while giving the parents support and communication they need.
MYOPIA MANAGEMENT FOR CHILDREN
VisionQuest Eyecare provides children's myopia management service in partnership with Treehouse Eyes®, the country's leading myopia management service.