Your glasses are a reflection of your personality. They also serve an important function for your health and safety. We work with you in selecting frames that correct your vision, complement your features and fit your budget. This is a general guide and is only intended for reference. Our experienced and trained staff will assist you in selecting frames what work best for your lifestyle.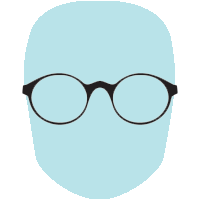 SQUARE
A square face is often characterized by a strong jaw line, a broad forehead, and a wide chin and cheekbones. The width and length of the face are close to being equal. Frames should be selected to make the face look longer and to soften the square angles of the face. Choose frames that are slightly curved (like an oval shape) and that have more horizontal than vertical real estate.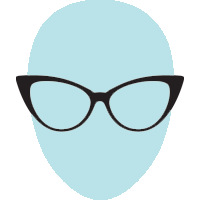 OVAL
The oval face is identifiable by its balanced proportions. The forehead is slightly wider than the chin and cheekbones are high. Frames should complement the natural proportions of the oval. Choose frames that are wide or wider than the broadest part of the face and that follow your brow line. Often, diamond or rectangular shapes work best for oval shapes.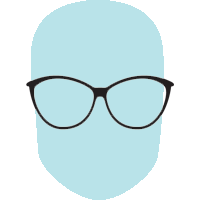 OBLONG
Although fairly similar to an oval shape, an oblong face is longer than it is wide. The ideal frames will shorten the face by creating a break in the length of the face. Choose frames that have depth and a low bridge to shorten the nose. Try frames that are round, deep, have low-triangle shapes, or that have strong vertical lines.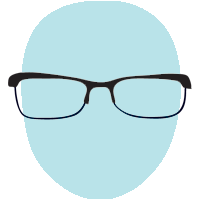 ROUND
A round or full face is characterized by having the same width and length. For round faces, frames that add length to the face often work best. Frames that lengthen the face are typically angular, narrow and are wider than they are deep. It is best to avoid round style frames as these will exaggerate the roundness and curves of the face.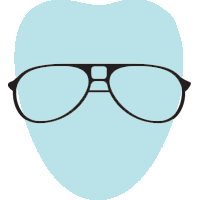 HEART
A heart shaped face looks like a heart or a triangle with the point facing down. The forehead is very wide and cheekbones are high while the face narrows towards the chin. Counterbalance the narrow chin by choosing frames that are wider at the bottom. Generally, light colored and rimless frames work best, although aviator, butterfly and low-triangle styles also work well.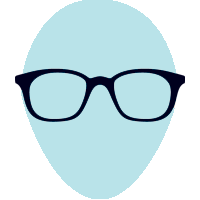 DIAMOND
A diamond shaped face is often characterized by high, dramatic cheekbones with a narrow eye line and jaw line. This shape is the rarest of all the shapes. Oval frames that are soft in style typically work best to highlight the eyes and cheekbones. Select frames that have detailing, distinctive brow lines, are rimless or a cat-eye shape for best results.
CONNECT WITH US



Fill out our form or give us a call.
GREENWOOD
l

317.865.6829
INDIANAPOLIS EAST
l

317.890.5548
Views of VisionQuest
"I have severe dry eyes and they helped figure out a contact that works for me. Awesome!"
"I had several challenges with my eyes before vision therapy. Now I am able to complete my work efficiently leaving time to enjoy my family. My most exciting accomplishment is being able to read bedtime stories with my children."
"After Vision Therapy, Annaliese is a strong reader and no longer complains of eye fatigue or headaches while reading or working on the computer."
"Everyone is very kind and professional. They have a very nice office and are great with children."
"Dr. Browning has fit my son with eye retainers and he can see clearly most of the day. It is excellent for a child in sports to not wear contacts or glasses."
"Before Vision Therapy, Haley could barely read for 15 minutes without crying or complaining. We have seen remarkable changes in Haley! She enjoys reading"
"The office (staff) is always ready to help and they are kind about it!"
"Very thorough eye exam and everyone is very helpful in every way."
"Everyone is friendly and helpful. They explain procedures as you go along."