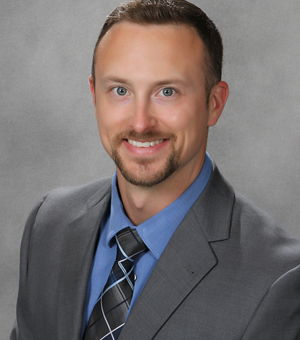 DOCTOR OF OPTOMETRY
Dr. Rush was born and raised in Greenwood, Indiana. He graduated from Center Grove High School.
He graduated from Indiana University in the top 1% of his class in 2012 and in 2016, Dr. Rush graduated from the Indiana University School of Optometry.
During his training at the Cataract and Laser Institute, Dr. Rush's skillset in cataract management and laser surgery expanded. He trained in the use of amniotic membranes for the treatment of ocular surface disease. Dr. Rush's training at the Roudebush Veteran's hospital allowed him to care for veterans with advanced glaucoma, cataract, and macular degeneration. Throughout the entirety of his training, he focused on scleral contact lens treatments for corneal disease management.
Dr. Rush is married and lives in Greenwood with his wife, Morgan and their two standard poodles Lola and Nova.
DR. RUSH TALK
What would you do for a living if you weren't a doctor?
I've wanted to be an optometrist since I was 12 years old. If I wasn't an optometrist, I think I would be happy being a coach or personal trainer. Helping people get better at something, or guiding them to achieve their goals.
What makes you different from other doctors?
I have experience with scleral contact lenses used for the treatment of advanced corneal diseases like keratoconus and severe dry eyes. As a person who's struggled with dry eye over my lifetime as well as difficulty finding comfort with contact lenses it gives me a unique perspective when working with patients to accomplish their goals.