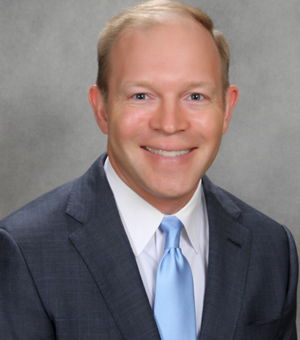 DOCTOR OF OPTOMETRY
Dr. Browning grew up on the south side of Indianapolis and attended Roncalli High School. It was his dream to be able to come "home" and provide eye care to the community that he grew up in.
After attending Indiana University in Bloomington for his undergraduate work, he graduated from the prestigious Indiana University School of Optometry in 2002. During his professional studies, he focused his interests on providing care for ocular disease and contact lenses. During his training, Dr. Browning trained in a variety of settings during his fourth year of study including pediatric care, ocular surgery (pre/post) and extensive training in geriatric and ocular disease at the VA in Fort Wayne.
During his internships, Dr. Browning spent time at an advanced surgical practice in Indianapolis, Indiana University Community Eyecare Clinic and the VA Hospital in Fort Wayne. His studies included extensive work in commanding the latest surgical techniques in cataract, glaucoma and macular degeneration care.
Dr. Browning enjoys caring for a large pediatric population at the Greenwood and Indianapolis offices and participates in the American Optometric Association's Infant-See program which provides no-cost care to underprivileged infants. He works closely with several area pediatricians in order to detect vision problems at their earliest stages to prevent future problems.
Being extremely nearsighted himself, Dr. Browning has a passion for contact lenses and enjoys utilizing the latest technology to provide the most personalized solutions for his patients. He has been a clinical investigator for studies with Bausch & Lomb in daily replacement contact lenses and Ciba Vision for Multifocal lens technology. Dr. Browning has been published in several journals in the field of practice management and has served as a consultant to practices all over the country in areas of efficient delivery of healthcare and best care for patients for Alcon Vision. He was awarded the Dennis Kennedy Excellence in Eyecare Award from TLC Laser Eye Centers for his work in co-management of laser vision correction in 2008.
Since graduating, he has been very active in the Indiana Optometric Association serving as the President of the Central Indiana Optometric Society from 2010 to 2011. He was selected as the "Young Optometrist of the Year" by the IOA in 2011. Dr. Browning currently serves as a Trustee for the Indiana Optometric Association. He has been an active member of the American Optometric Association since 2002.
Dr. Browning lives in Greenwood with his wife and three children. He is very active at Our Lady of the Greenwood Catholic Church and enjoys coaching both little league and football. Despite a busy schedule, he still enjoys reading, playing baseball, softball, racquetball, weight lifting and running.